5 Fun Ways to Prepare for a Trip to Ireland
If a bolder person wrote this piece, it would be broken into five articles with titles like "2 Books You MUST Read Before Traveling to Ireland" or "The 10 Best Irish Songs of All Time". Better yet, they'd post a video with the title "She Wandered into an Irish Dance Class and You Won't Believe What Happened Next!" I'm not that audacious, nor that confident that you and I have similar taste in books, movies, music and dance. The following list highlights activities I enjoyed before venturing to Ireland in 2012 and 2015. It's not meant to be exhaustive or a best-of, but perhaps you'll find a few ideas to help ease you into an Irish state of mind.
Read books about Ireland
I used to devour books, but I'm not going through them like I used to so this is brief: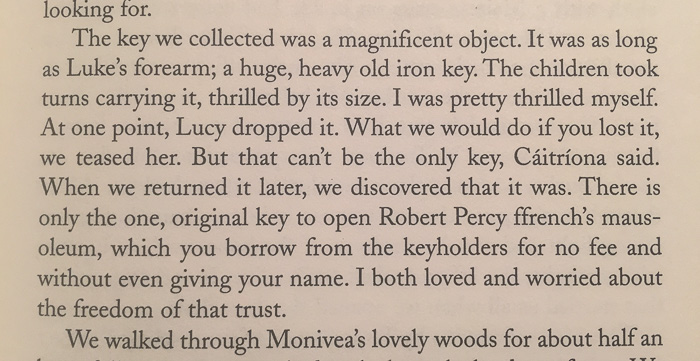 Watch movies set in Ireland
I love to sink into a good movie and consider it a bonus if I can learn a thing or two. The first three movies below give a window into a handful of struggles the Irish have faced. The rest are fun and touch on Irish legend, music, and love.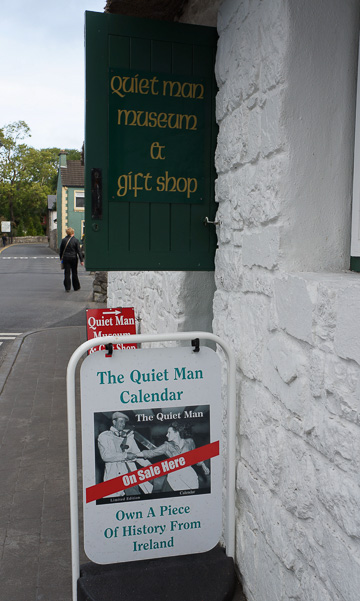 Memorize the counties in Ireland
What?! I know, I know…studying isn't fun. While this is the least "fun" activity of the lot, it's certainly the most practical and helpful. County references are ubiquitous in Ireland; spend a little time memorizing them and the work will pay off in spades. Think of it like knowing where New York is vs. California; it's foundational knowledge. There are games and quizzes online, but I went old school and printed two maps of Ireland, one labeled and one blank, studied them, and quizzed myself. Now I'm delighted every time I read a county name (or hear it in a song) and know exactly where it is.
Learn to Irish dance
Chris thought I was joking when I first mentioned Irish set-dancing class, and I was shocked when he offered to join me! We gave it a try and have been regulars for over a year. What's the draw? Certainly the dancing - it's a fun challenge to learn the steps and sets, and a surprisingly good workout - but we found so much more thanks to Sam and Anne, our fearless leaders. They teach weekly dance class, organize monthly Ceili, and bring in world-class Irish musicians for Ceili or intimate shows. No matter the event, they call a break halfway and the crowd gathers for tea, snacks, conversation, and all around good craic. It's here that we learned more of Ireland, Irish culture and tradition, and favorite places folks have traveled. I feel so lucky to have met Sam and Anne and the rest of the Thursday night regulars; they were warm and welcoming from the start and I treasure the new friendships. Perhaps there's an active Irish group in your area. If so, you may be in for a fun surprise.
Listen to Irish music
We are going to be in Ireland for 6 weeks, so naturally two days before liftoff we drove two hours to see the High Kings. Crazy? Perhaps, but what better way to get in the mood? The High Kings! They're phenomenal!!
So how did I find this group? It all started with my first performance with our Irish dance group (see the video above). We wrapped up the show with a group-sing of "Molly Malone". When I memorized the lyrics prior, it cemented two key ideas: 1) Irish music makes me happy; and 2) singing along with Irish music is a joy multiplier. I immediately set out to build an "Irish Songs to Learn" playlist on Spotify. To choose music, I Googled for popular Irish songs and then hopped over to Spotify to enter titles, listen to music, and select those I liked. Initially, I was trying to choose a variety of artists to get a broader experience but time and again, I landed on The High Kings version. What can I say…I love them.  My playlist:
Molly Malone (The Dubliners)
The Galway Girl (Steve Earle)
The Irish Rover (The High Kings)
Green Fields of France (The High Kings)
Whiskey in the Jar (Irish Nights)
The Fields of Athenry (The Dubliners)
The Foggy Dew (The Young Dubliners)
Sean South from Garryowen (Na Fianna)
Raglan Road (The High Kings)
James Connolly (Black 47)
Leaving of Liverpool (All Folk'd Up; I saw them in a bar in Dublin in 2012!)
The Ferryman (The Dubliners)
The Parting Glass (Peter Hollens)
Rare Auld Times (The High Kings)
Galway Shawl (The Poxy Boggards)
Wild Mountain Thyme (The Real McKenzies)
The Rocky Road to Dublin (The High Kings)
Red is the Rose (The High Kings)
The Wild Rover (The High Kings)
As I Roved Out (The High Kings)
Fairytale of New York (Gianni and Sarah)
Oh Maggie (The High Kings)
Finally, here are book and movie recommendations from Rick Steves.  Do you have favorite Irish books, movies or music? Please share in the comments below!