Overview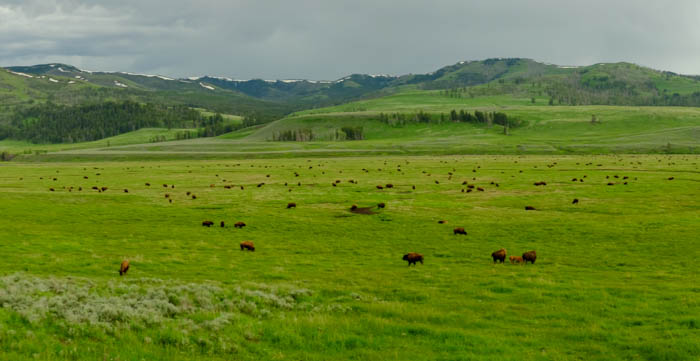 It took us 6 days and 3,015 miles to get from Sherwood, Oregon to Hammondsport, New York. I haven't taken a long driving trip for over 20 years and I have a renewed love of the road. The trip reminded me of the years the boys and I took the train all the way to New York; there's something mildly hypnotic about both. Each time, I quickly relaxed and settled into the unique rhythm. The only major surprise of this journey? Sleeping! Apparently driving is exhausting. I slept deeply each night and was slow to start each morning; a huge change since I normally rise before 5am. Since Chris was sleeping well also, each morning started later than planned. Not a huge deal, but we missed out on some evening exploration since we rolled into each destination at 7pm or later.
Finally, a bit of context. Why Hammondsport? We have two family cottages on Keuka Lake, the oldest of which was built in 1905 by my great-great grandfather. I have been coming to the lake nearly every summer of my life and it is a home away from home. Chris and I are spending the whole summer, and are thrilled for the opportunity to see family and friends and to do much-needed work on the cottages. We are so very fortunate; there is a magic at Keuka like no other.
Trip posts:
Map
This map shows our route across country; the pins highlight our sightseeing, restaurant picks, and lodging. For more information about each pin, refer to the pertinent blog post summary.
Preparation
Preparing for a cross country trip like this is all about managing constraints and desires. Constraints included:
We wanted to be at Keuka Lake by the following Saturday or Sunday, allowing us 6 or 7 travel days to cover the approximately 3,000 miles for the trip.
We had to be in Chicago on Friday for a Cubs game where we would be joined by four family members from Indiana.
Our desires:
Visit at least one national park, preferably Yellowstone or Grand Teton, and include enough time for a short day hike.
Minimize travel costs by using rewards at some hotel chains where we've accumulated points over the years
When planning a trip like this, Google Maps is the first tool we use. Just plugging in directions from Sherwood, Oregon to Keuka Lake, New York, two path options emerge:
a northern route through Washington, Montana, and the Dakotas
a southern route through Idaho, Utah, Wyoming, and Nebraska
By drilling down into each route, we see that the northern route takes us very close to the northern entrance to Yellowstone. From there, we have other diversionary options that don't take us too far out of the way, such as Mount Rushmore and Niagara Falls.
After this high level route is set, we looked for likely hotel stops along the way. Some simple math tells us about how many miles per day we should be driving: 3,000 miles / 6 days = 500 miles per day. To allow for more time at Yellowstone and the Cubs game in Chicago, some days will likely need to ber more like 600–700 miles.
Most of our hotel points are with Starwood, Marriott, and Hilton, which means we need to stick to larger metropolitan areas in most cases to find places to stay. This worked out fine on the front end and back end of the trip, but Montana and South Dakota were a bit more of a challenge. Also, big cities like Chicago can have very pricey hotels (whether you are spending points or dollars) so it pays to spend some time researching options that are close by. In this case we found a very inexpensive hotel in Madison that cost only 7,000 Starwood points for a free night with two queen beds, and a hotel in Kalamazoo that cost only 3,000 points.
Lastly, it helped to use Google Maps to look for route options as we approached each day. Sometimes this created new opportunities for exploration, such as the diversion through Canada to see Niagara falls instead of doing the drive across Ohio (more Tim Hortons, less McDonalds!).
Packing List
Packing for a driving trip should be straightforward, but it was a complicated affair for us.  In one shot, we had to pack for the driving trip, 3 months at the lake, 5 weeks backpacking in Ireland, 2 weeks driving/touring in Ireland, and 2 weeks in New York in the fall.  Organization of the bags and car was key!  Since we were staying in a new hotel each night, we wanted to haul in as little as possible.  We did pretty well but had room for improvement.  Key items were kept in the back seat or front of the trunk. Personal documents, expensive electronics, and photography equipment were packed separately and brought in each evening.  As for clothes, we each packed separate bags within our main luggage that held items for the trip; we should have taken it further and shared one suitcase for these. The extra toiletries bag we brought in each night was an anomolay; since traveling for so long, we brought full-size bottles from home.  This was mildly annoying for the driving trip, but more economical overall.  My "Don't forget!" items for this trip:
Warm layers
Rain coat
Umbrella
Walking shoes
Trail shoes
Sunscreen
Bug spray
Allergy medicine
Water bottle