Overview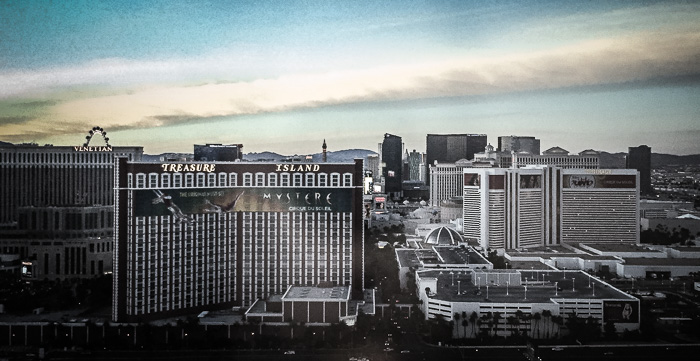 This little trip to Las Vegas completely redeemed the city in my eyes. It's a shame I held such a poor opinion for so long, but it is what it is. I grew up in Vegas from second grade and by the time I graduated high school I'd had it up to my eyeballs with searing heat, no "seasons", and a landscape that primarily offered shades of brown.
My mom and step-dad still live in Las Vegas and Chris and I planned a week-long visit. With seven full days to explore along with excellent recommendations from Mom and David, we saw a side of Vegas I hadn't seen in a long while. I recount the trip over four articles:
Map
This map highlights our Las Vegas sightseeing and hiking. If a location is pinned it has been mentioned in a blog post. To easily locate a specific article, use Plan-Pack-Go's "Search this website…" function. For example, the Mob Museum has a map pin. To find that write-up, type "Mob Museum" into the search bar and any article mentioning the museum will pop up.
Preparation
I wouldn't normally prep for a quick visit home, but I really wanted to make the most of our time and see a different side of Las Vegas. Hiking was high on our list, so I joined the VegasHikers MeetUp group to get ideas and up-to-date information. When researching one of their hikes, I found the very helpful Bird and Hike website with detailed trail descriptions, mileage, and GPS coordinates.
I struggled to choose a book about Vegas but once Hoover Dam was added to the itinerary, I checked out a library copy of Hoover Dam: An American Adventure by Joseph Stevens. Loved it! Stevens captures the awesome scale and scope of dam construction while also providing details of harrowing conditions and unbelievable feats. He also has a flair for describing characters, from simple laborers to the visionary, gutsy businessmen and engineers who had the gumption to tame the mighty Colorado. If a dam book is too much to tackle, a bunch of dam documentaries are available online. Dam jokes…they never get old :)
Packing List
A trip to sunny Vegas typically requires a hat, sunglasses and sunscreen, but if you plan to hike you'll need a few extras. The desert is a harsh and unforgiving environment that demands respect; along with sun protection be sure to bring:
Good shoes with traction for rock scrambling
A backpack loaded with water, snacks, and other essentials like a compass, map, pocketknife, bandana, extra layer, emergency whistle, headlamp, and lighter/matches.
Extra water to keep in your car – it's the desert!