Hi! Chris and I created Plan-Pack-Go to document the highs, lows, joys, challenges, and all the nitty-gritty details of our travels. While we both contribute, most of the articles are written by me (Julie). Chris has plenty of other ventures to keep him busy!
Our travel history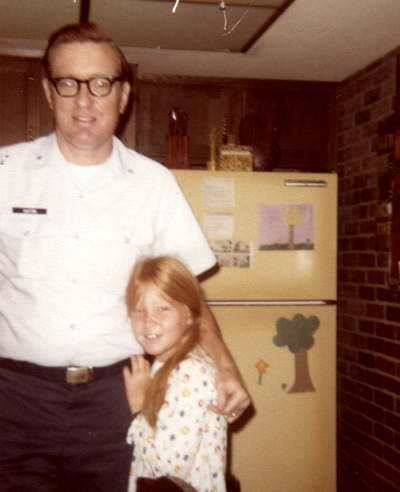 I mostly grew up in Las Vegas but lived abroad for two years when I was 5–7 years old; my dad was in the Air Force and we were stationed in Seoul Korea. This remained my only international experience until traveling with Chris and our two sons (Jacob and Matthew) on various trips to Germany, London, Belgium, Paris, the Galapagos Islands, and the Greek Islands.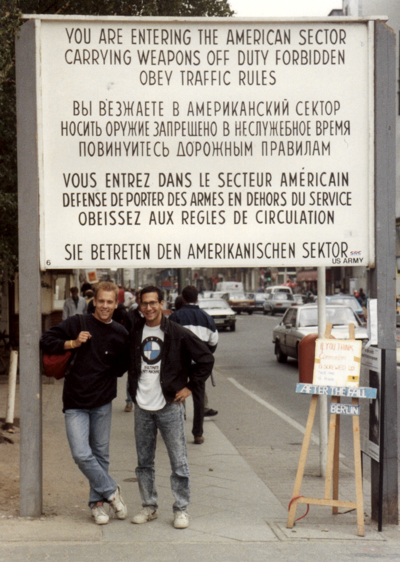 Chris on the other hand, is extremely well traveled. He calls Indiana home but lived in seven states by the time he left for college. He took his first international trip right after college graduation and backpacked Europe for 11 weeks with an old high school friend. They started in Spain, ended in London, and hit a dizzying number of countries in between. Over the next 15 years or so, Chris's work travel led him to China, Israel, India, Malaysia, Australia, Germany, Belgium, the Netherlands, and England.
Where we're at and where we're going
In December 2014, Chris left his 9-to-5 job and we embarked upon a new, more untethered chapter of our lives. We've experimented with a few jobs, both home-based and traditional, and will undoubtedly continue to do so. As of 2018, Julie is a consultant, works part-time, and has flexibility with where and when to work. Chris has a number of income streams from football coaching, training and coaching technology managers, and teaching undergraduate and graduate computer science classes. We have dialed down expenses by downsizing (selling the house), buying less stuff, becoming a one-car family (utilizing public transportation more), and financing much of our travel with credit card rewards and other loyalty programs.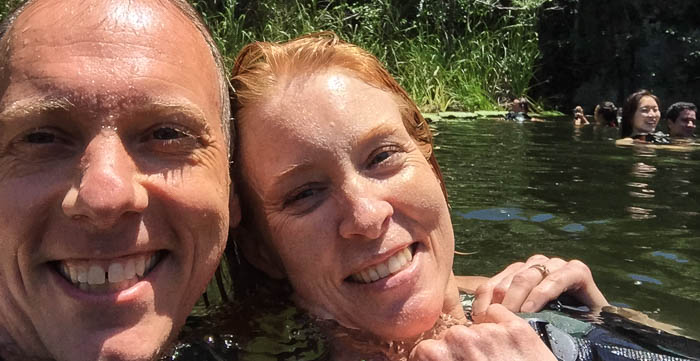 Chris and I currently split our time between Oregon and upstate New York, spending each summer living and working at Keuka Lake. We typically take a 5-week trip in March/April and many other trips throughout the year, often to see our kids, family, and friends.
I must admit, it's been tough to find the balance between life, travel, work, and writing. As my consulting work has ramped up, I've needed to let travel writing go. As a result, this website is woefully neglected. It saddens me that so many incredible trips are yet undocumented, but I continue to take detailed notes and gobs of photos, so someday, I may yet catch up.
And so, we continue on our journeys (in more than one sense of the word). No matter where you're at, we hope life is fulfilling and your travels eye-opening. Carpe diem!
Cheers,
-Julie