Overview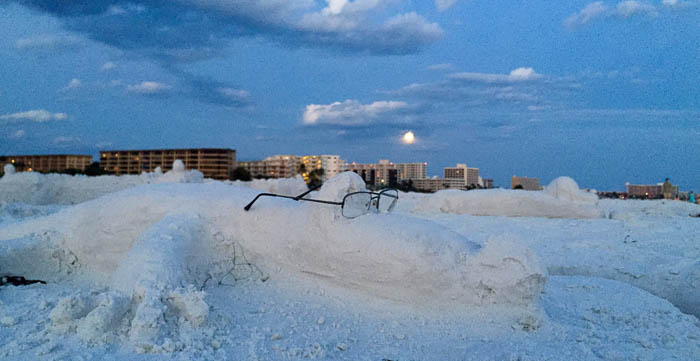 In November 2014, my good friend Jill and I decided we were long overdue for a get together. Our visits have been few and far between since she's based in Indiana and I'm in Oregon. We dilly-dallied and batted ideas around before finally "settling" on a long weekend April 30th through May 4th at Jill's parents' condo in Siesta Key (thank you Bert and Irene!). This was a very different trip for me in a couple of ways. First, I usually travel with Chris and he is the primary photographer. As a result, I don't instinctively reach for my camera. It was frustrating each time I left a place only to think "I really wish I had taken a picture of ___". Gotta work on that! Second, I'm an advance-planner and usually compile a quite a list of potential activities. This time, my planning consisted of a quick Google search in the PDX airport before take-off. Luckily I found a helpful website that led us to some gems. And of course Jill has been visiting the area for over 20 years so she had more than a few favorites up her sleeve. We saw quite a bit for such a short trip, so I broke the trip summary into multiple posts with each organized by general location rather than our day-to-day itinerary.
Map
This map highlights each place we visited (or hoped to visit!) during our 4 days in the Siesta Key area. For more information on each pin, refer to the pertinent blog post summary.
Preparation
This trip was an anomaly for me! I normally do more research, but this time my planning consisted of a quick Google search while sitting in the Portland airport. I stumbled upon the Simply Sarasota site and it proved to be very helpful. Jill and I sat down on our first evening and used this list as a springboard to loosely plan our days. With just the two of us, it was quite easy to be flexible and plan on-the-fly.
Packing List
Since this was a quick weekend getaway, packing didn't require deep-thinking. Still, I forgot key items. Looking back, I think I just couldn't wrap my head around what I'd need for a sunny warm beach climate. I was traveling from Oregon and we were still locked into our cool wet spring. And although I forgot some items, that cool Oregon mindset saved me. I was laughing at myself in the Portland airport trying to find places to stuff all of my warm layers, but I was very glad for them! The plane was chilly on my red-eye and I used every layer I had. Once in Florida, I needed layers again for evening walks on the beach and air-conitioned restaurants. Instead of a whole packing list, I'll mention the must-remember items:
Good walking shoes
Sandals
Warm layers (light jacket, sweater or sweatshirt)
Hat
Sunblock
Sunglasses
Bathing suit
Allergy medicine