Myakka River State Park and the Sarasota National Cemetery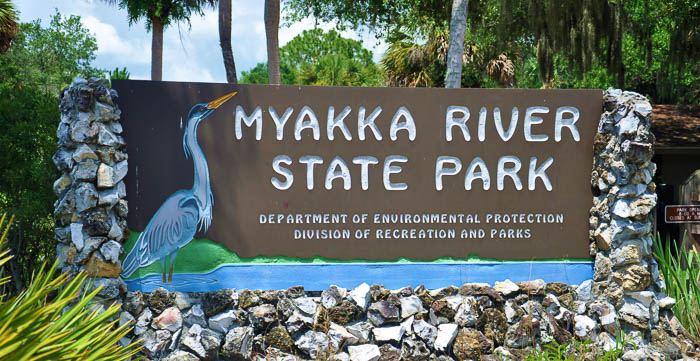 Jill and I kicked off our Siesta Key getaway with a hike at Myakka River State Park. This was a quickie visit for us, but could have been much longer. The park is massive at 58 square miles and has activities aplenty with hiking, biking, camping, boating, freshwater fishing, kayaking, air boat tours, and safari trams tours. We went specifically to do a small walking loop that included the Myakka Canopy Walkway. We did the Canopy Walkway first, which is two wooden towers connected by a walkway suspended 25 feet above the ground. We didn't know what to expect and I have to say it was a titch underwhelming, but the climb to the top of the 74-foot tower gave a stunning view as we were well above the canopy and could see for miles in every direction. It also served as a nice overview before doing the loop walk.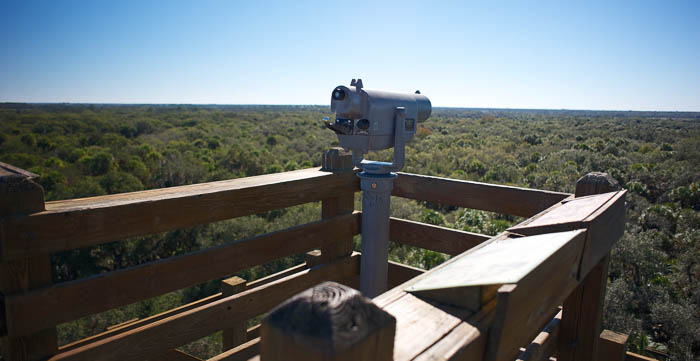 No worries about the climbing. The towers are wood with solidly constructed half-flights of stairs. After descending from the tower, we took an easy stroll on the loop trail. It was under a mile, flat as a pancake and had at least patchy shade most of the way except for the couple of boardwalks that extend over wetlands. All-in, we spent just over an hour in the park and that included a solid 10 minutes at the bridge watching a half-dozen alligators swimming and sunning themselves on the riverbank. Jill and I barely scratched the surface here, but if you love hiking, there's plenty more available in the park with close to 39 miles of maintained loop trails.
When Jill and I left Myakka, we headed west on State Rd. 72 towards Siesta Key. Within a few minutes, we approached the Sarasota National Cemetery on the left. We noticed it on the drive in, but passed it by to get to our planned walk. We passed a second time since we were hungry and had a full day planned. It's a decision I regret! These TripAdvisor reviews agree that this cemetery is a beautiful and moving memorial to our veterans. If I could have a do-over, I'd build in time for at least a brief stop. It may not be on everyone's list, but I am sentimental, very very thankful, and would have liked to pay my respects.
This post is part of the trip summary 4 Days in Siesta Key