Hammondsport Music in the Park 2017
Here's the 2017 line-up for Music in the Park sponsored by the Hammondsport Chamber of Commerce and Simmons-Rockwell: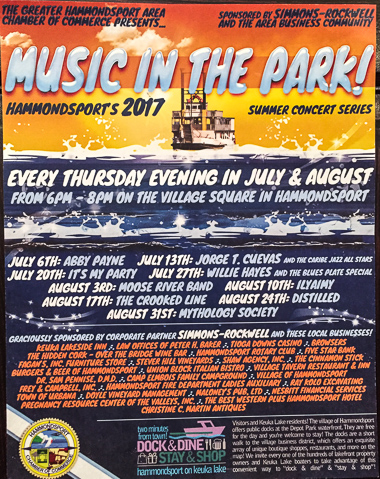 Each band is also listed on the Chamber's events calendar. As the poster states, Music in the Park takes place 6–8pm every Thursday (rain or shine) in the village square. Bring a chair or blanket, grab a spot on a park bench, or claim a stretch of grass. We often make an evening of it adding dinner and ice cream into the mix – love this little town! Note that Crooked Lake Ice Cream Parlor is currently closed. It's our favorite ice cream spot in town; here's hoping it will reopen soon!