Visitor's Guide to Summer Fun at Keuka Lake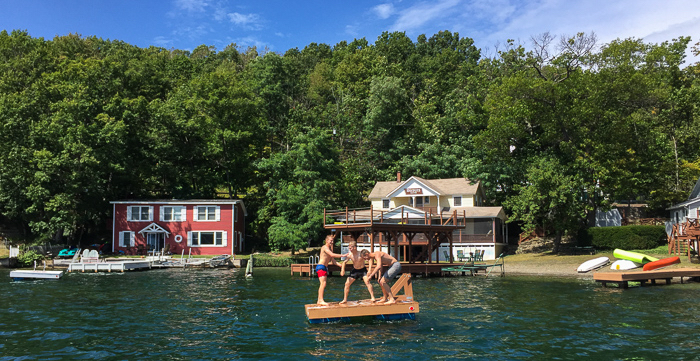 Here you go world…The Idleours Guide to Summer Fun at Keuka Lake! Disclaimer: This article is not meant to be all-inclusive. Idleours is our family cottage on the west side of Keuka, and the activities listed below are geared towards visiting family and friends. As a result, it's west-side-centric and focused on the stuff we like most. You'll quickly note that it's not possible (or advisable) to fit everything into one trip. No worries. Keuka will be here, patiently waiting for your next visit :)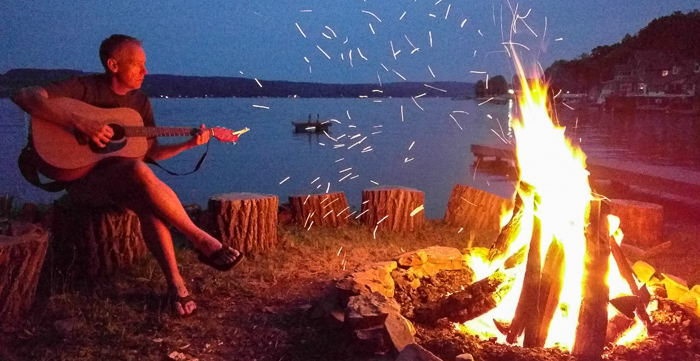 At the cottage
Ski, wakeboard, tube, disc
Sail, swim, snorkel, fish
Mosey about in the canoe or rowboat
Canoodle (we'll show you how)
Go for a real estate cruise
Have a campfire
Play card/board games (Hand & Foot!)
Play beach games: Cornhole, bottle bash, horseshoes
Earn a Keuka Komplishment: There's a badge for everyone - Tidy Upper, Swimmer, Fire Builder, Wine Taster, ...
Hike a gully: There's a tame gully within walking distance, and a more challenging hike nearby.
Go for a walk/run: Running Loops on the West Side of Keuka Lake
Relax on the porch. Or the beach. Or the dock. Or find a napping couch with your name on it.
Area events
June
Battle of Lain's Mill (Canisteo): First weekend in June. Civil War re-enactment. PPG article: 3 Waterfalls, 1 Battle, and 2 Flights of Crisp Apple Cider
Keuka Arts Festival (Penn Yan): Second weekend in June. Art, food, and entertainment the Penn Yan Boat Launch and along the Keuka Outlet Trail.
Cruisin Night (Penn Yan): 5–9pm, third Friday in June. Classic cars, music, food, and vendors.
Cardboard Boat Regatta (Watkins Glen): The Watkins Glen Waterfront Festival usually falls on Father's Day weekend, the third weekend in June. The looney Cardboard Boat Regatta starts at 2pm on Saturday. Arrive earlier to view entries and vote for favorites. PPG article: The Cardboard Boat Regatta: Push, Pull, or Paddle to the Finish!
July
August
September
Museums/Tours
Craft Breweries
Most of the Keuka breweries now regularly offer live music and food trucks, and are mentioned in this PPG article: Keuka Lake Breweries Tour
Wineries
Hikes
Golf courses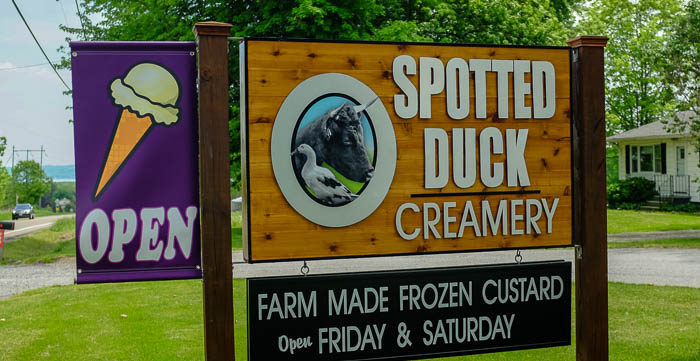 Ice cream shops
A whole section dedicated to ice cream?? Yup. Folks need to know where to go to earn the "Ice Creamer" badge!
Food!
There are so many restaurants (and we so rarely eat out!), this section will stick to a few unique spots.
Other fun stuff
Finger Lakes Seaplane Tours (west side of Keuka at Harbor Lights Marina, ~8 miles north of Hammondsport): A new way to gain a unique perspective of our beloved Keuka. For details, read this blog post from Finger Lakes to Lavender Fields.
Roseland Wake Park (Canadaigua): A cable park with ramps and rails, plus a Learn to Ride area for beginning wakeboarders.
Shopping (Hammondsport and Penn Yan): I'm not much of a shopper, but there are a bunch of unique shops in the historic downtowns of Hammondsport (voted America's Coolest Small Town in 2012) and Penn Yan. The Windmill Farm & Craft Market (6 miles south of Penn Yan on Keuka's east side) is a shopping extravaganza with ~100 vendors and 200 shops.